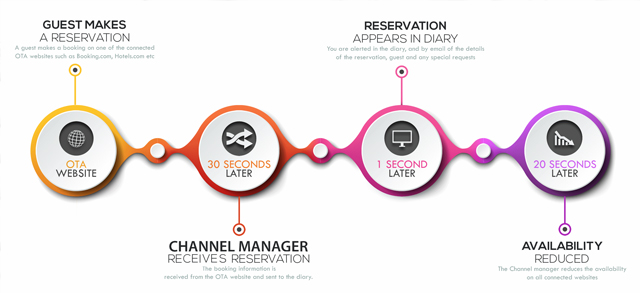 Online distribution management has become the core segment in driving hotel revenues and will be the main driving force for hotels in generating core production / revenues for years to come. Managing and maintaining different distribution channels require tremendous amount of extra work and will need experts to manage, particularly for small to medium sized properties.

Channels Management Service offers your hotel the power to manage your online distribution channels with ease at a fraction of the costs. Our team of yield and channels management experts focus on planning, managing and maintaining your distribution channels and to ensure that your inventory is continually updated across all of the channels. We also constantly monitor market demands as well as analyzing competitor's pricing to ensure that your hotel pricing is optimal and drive rates according to the changing demands.
Our service will include use of technological advanced software through our strategic Channel Manager partner.
Service highlights include:
Increase occupancy through your current distribution channels and new channels that we will add for your hotel
Increase revenue from our managed channels
Optimize revenues from selected channels
Rate Plans set up / paired , including managing promotions, related sales campaigns
Review online strategies
Maintain rate and market parity
Chic Hotel Group has a team of yield and online distribution experts that can help your hotel grow your online revenues. Contact us to discuss your needs, join us and watch your online revenue grows.